Golfing Gardeners

Want to be involved?
Join the Golfing Gardeners! The Golfing Gardeners are a group of passionate Indooroopilly members who enjoy a social outing of gardening while adding to the beautification and upkeep of our treasured golf course with the support and assistance of the club's management and grounds staff.
Course Manager Ben and his team are continuing to improve the standard of course presented to members and their guests. Across our 36 hole course and clubhouse surrounds, that's a huge and specialised job.
There are a number of small garden and maintenance projects that offer members the opportunity to add value to the high standards of course presentation and support our IGC course staff.
Working bees are held on 2nd and 4th Mondays of each month commencing at 7am. For any questions or more information, contact the Group Co-ordinator, Adrian Levido at adrian@people.net.au.
Follow the steps below to join the group:
Step 1 Watch the Safety Induction video (click here to view )
Step 2 Come along to a scheduled working bee – meet at the far western end of the Course Maintenance facility. Working bees are held on 2nd and 4th Mondays of each month commencing at 7am.
Step 3 Complete the Volunteer registration and orientation process with the Course Manager and Group Co-ordinator
Step 4 Join the group in scheduled activity for that day and the mailing list for ongoing activity updates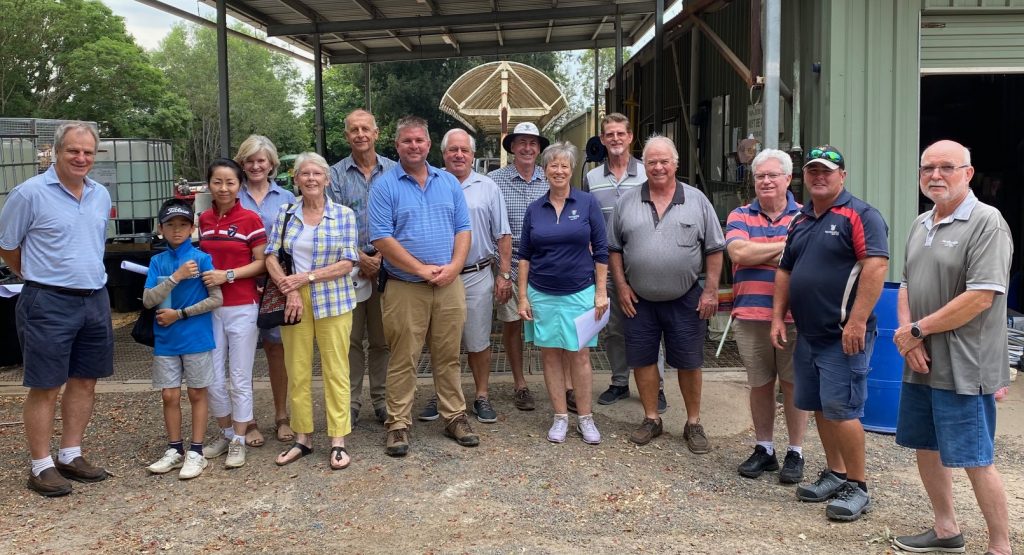 News
Read more about the group's ongoing projects here: